Setting Goals and Reaching the Finish Line. How'd I Do?
The final part of Aaron's half-marathon adventure.
AARON AKIN, Maximum Performance Fitness Director
The moment of truth arrived. Race week was upon me, and it was time to see if the intervals and workouts were enough to meet my goal of finishing the Bill Snyder Half-Marathon in under two hours. 
I ran two miles on Monday and that was it. No training or workouts for the rest of the week because I wanted to rest up for race day. On race day (Saturday), I woke up at 5:00 a.m., ate a banana, drank a bottle of water then drove to the stadium where we got on buses that shuttled us to the starting line near I-70. We arrived about 6:10 a.m. and had a short wait until the 7:00 a.m. start. I ate another banana, downed a second bottle of water and chatted with fellow runners to keep my nerves at bay.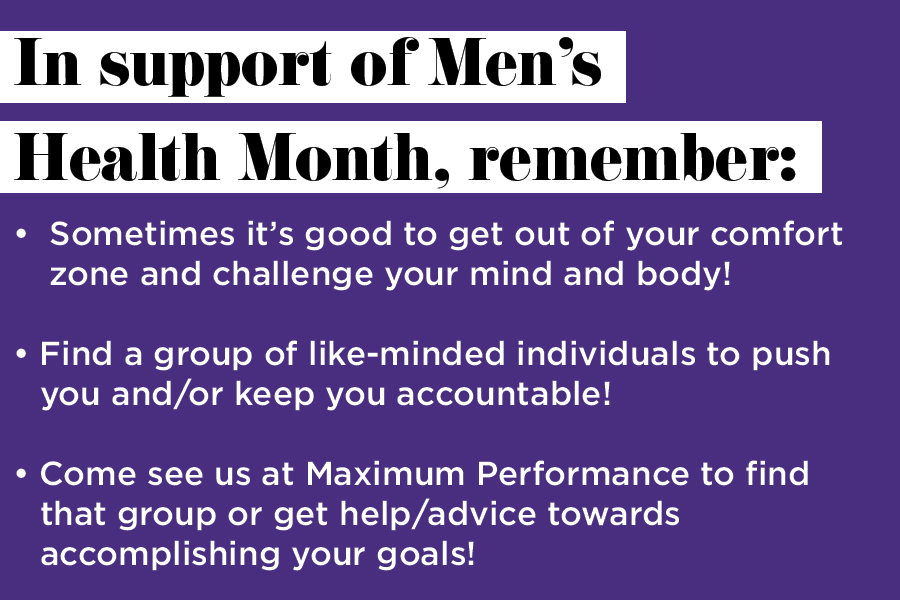 At the start of the race, I ran with Adam Dolezal, a current gym member/friend/experienced runner, and we started with the 2:10 pacing group at about a 9:10/mile pace. He suggested I start off a little slow and see how I felt for a few miles, then adjust my pace from there. It was good advice!
At about the four-mile mark, I was feeling good and decided to pick up the pace a bit. I ran the next four miles at about a 7:30 pace—most of that was downhill— and it felt pretty good. I focused on each runner in front of me, tried to pass them then do it again with the next person. This strategy really kept my mind occupied from miles 4 through 10, then everything changed. I still had a solid three miles to go.  
It got tough. I slowed considerably. It was a battle to just hang on and finish. I can honestly say I've never been as excited to see the stadium as I was that day! My official time was 1:51:50 (8:32/mile pace), which was well under my goal of two hours.
I was incredibly sore for the next two days, but I fully recovered. Overall, I felt great about my time and how prepared I was for the race, which demonstrates the importance of setting a fitness goal and making progress every day. (See, this stuff really works!)
People have asked if I'll run the half-marathon next year, and I said I probably won't. But who knows? It depends on what my fitness goal is, right?